I was looking forward to seeing Nick and Mackenzie again at Bloom Field Gardens Wedding in Newcastle, ON.  We had a great time during their engagement session in Port Hope, ON. They brought their two golden retriever pups which were really nice; I love it when a couple brings along their fur friends. It was a lovely summer evening with the dogs providing some fun candid moments.
Are you thinking about bringing your dog to your engagement shoot or wedding? Check out my blog post below for lots of reasons why you should!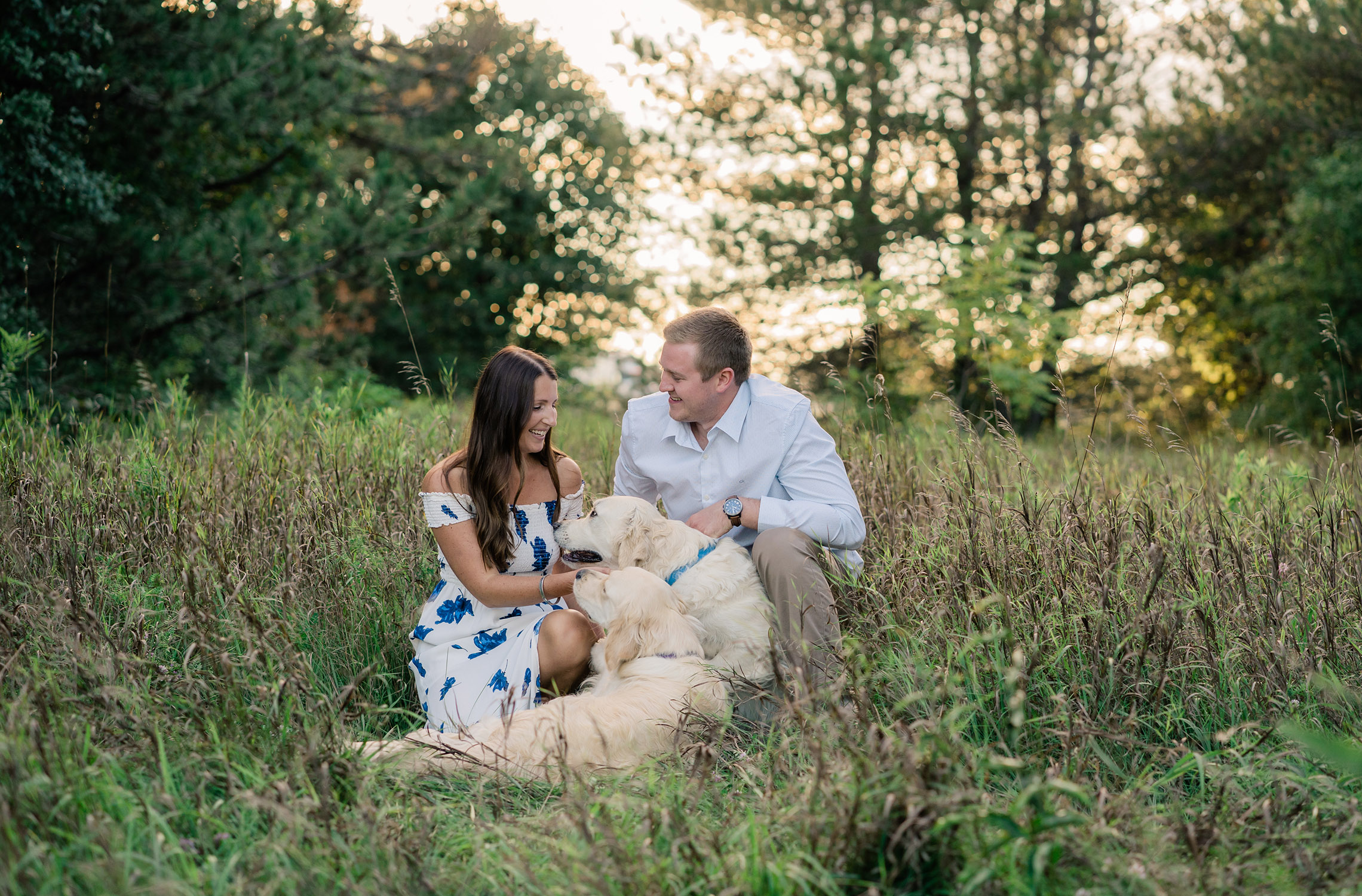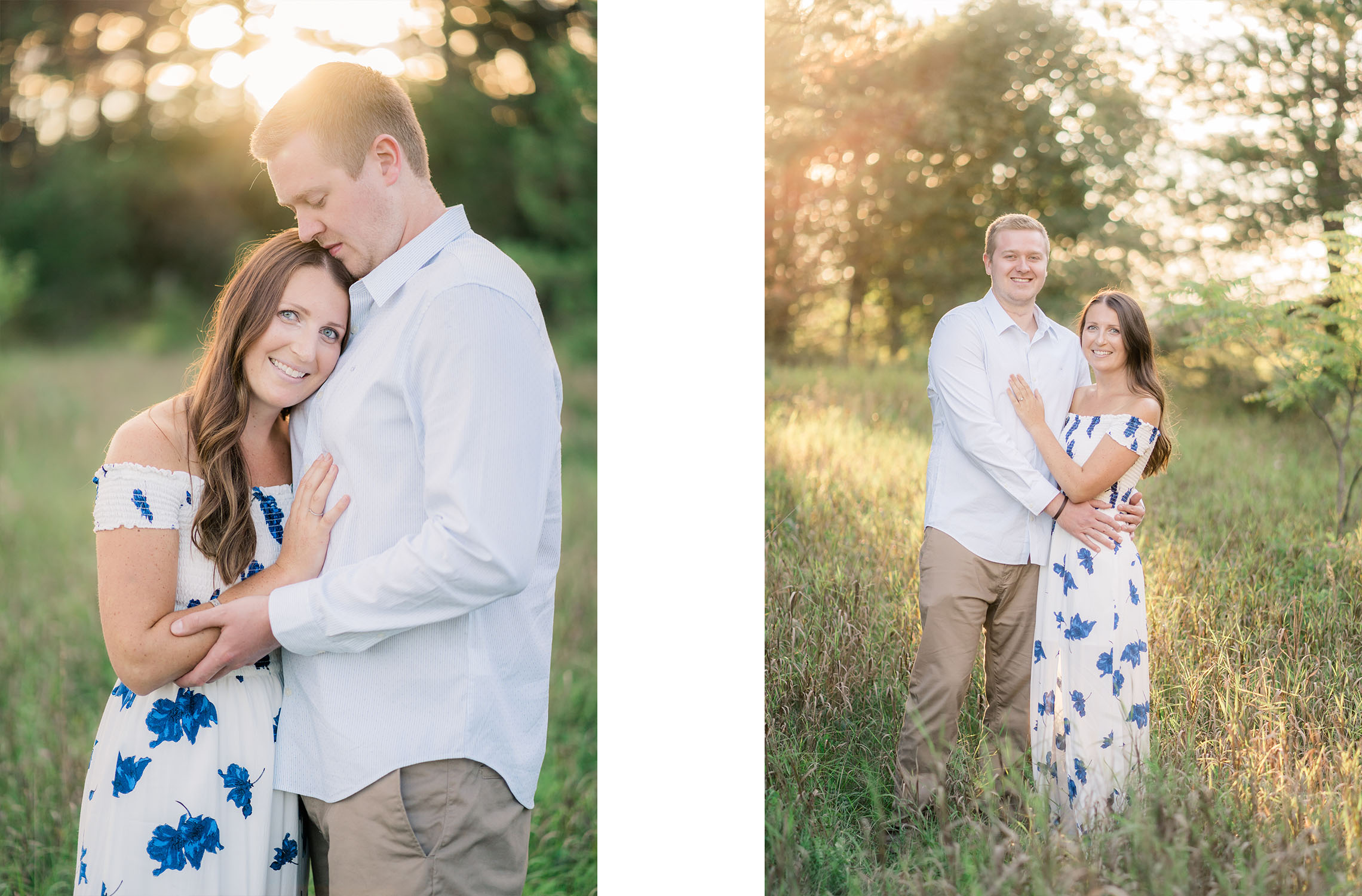 The Wedding Day at Bloom Field Gardens
As I arrived at Bloom Field Gardens Wedding venue in Newcastle, ON.; I knew this was going to be a very special day. Although I had worked at this venue before I always start my day with a tour of the wedding grounds. You never know what you might find: new plants in bloom, added features or something you didn't notice before. The beautiful gardens surrounded by willow trees were perfect for the bride and groom portraits. The fountain and statues gave the ceremony site a touch of elegance.
The wedding day went without a hitch. The couple and all the guests had a great time! I had lots of fun with the entire wedding party! One of the hardest working teams in catering and events – Hawley Crescent transformed the reception tent into an elegant environment that complemented the surroundings and venue.
I look forward to working at the Bloom Field Gardens Wedding venue again and hope to meet new couples with a shared vision of the perfect wedding.
Some Words By The Happy Couple
'Alastair was an absolutely amazing photographer. He captured our engagement photos and wedding day beautifully. He was priced fairly, was quick to respond to us and his personality is so relaxed that it made us feel so much better about our day. His photos were amazing. We had a delay in some of our events due to speeches and although Alastair was not scheduled to be there, he stayed longer than needed without any expectations. He is kind, considerate, funny and all-around a great human being who has a passion for his work! I would highly recommend Alastair to anyone. Thank you, Alastair, you have certainly exceeded all of our expectations!'
Vendors
Hawley Crescent Catering & Events