Searching for a wedding photographer isn't easy, with so many great photographers out there it can be a daunting task to pick just one. I hope after reading some of my reviews that I make your short list. Please drop me a line if you have any questions or if you would like to chat over a coffee. Good luck planning your big day and I would love to be a part of it.

Ali captured the most incredible moments for our wedding – he went above and beyond to get each shot and accommodate our extended family photos/schedule of what the day would look like. We are completely inexperienced with posing but he guided us through the engagement session so easily! He is incredibly talented and we appreciated his kindness and enthusiasm so much.
MacPherson Images captured our wedding beautifully! Alastair was professional and so much fun to work with, he really put us at ease on our wedding day. Book him, you will love him! The photos came back to us quickly and the results are amazing!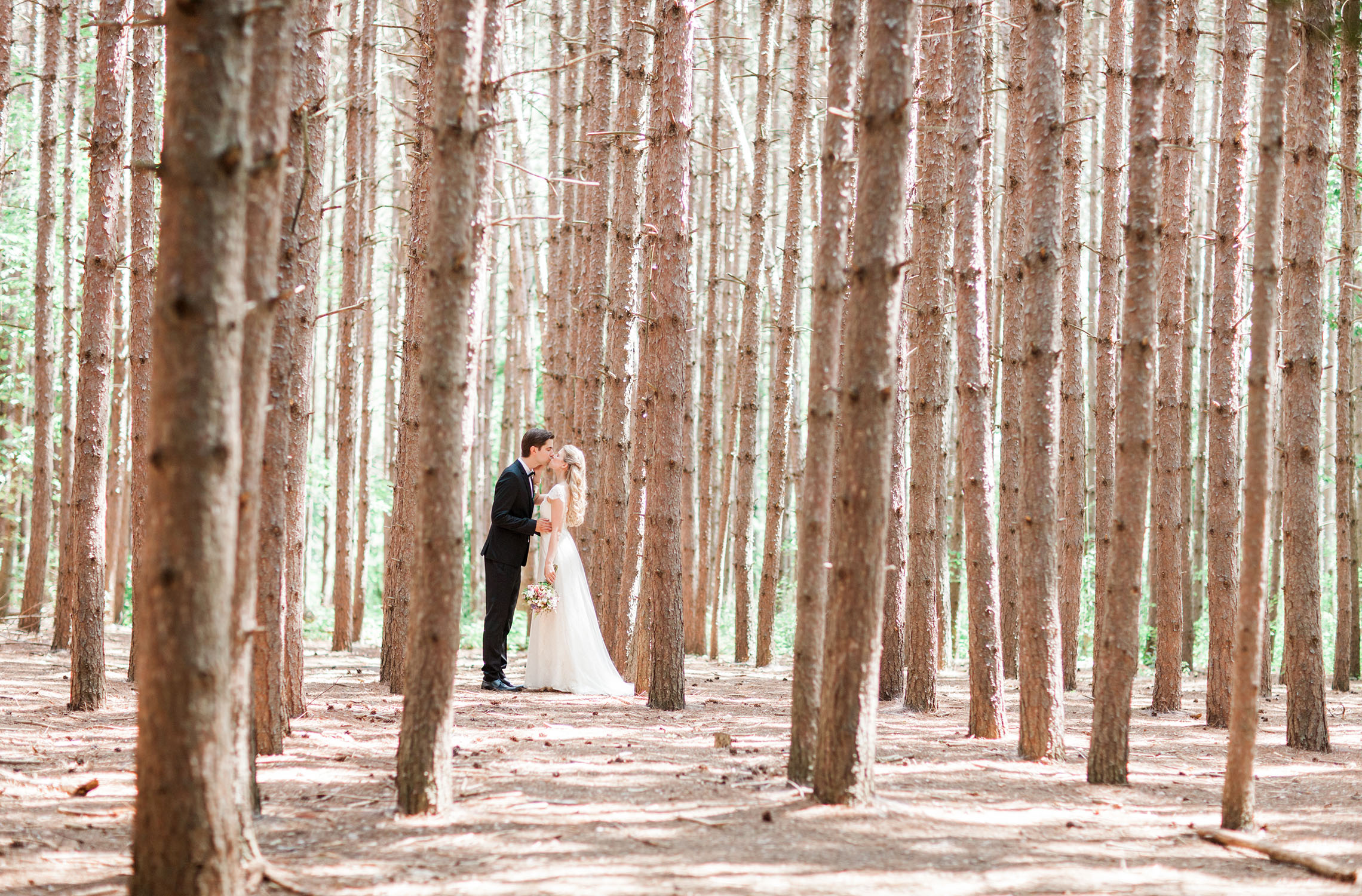 If you want naturally beautiful, timeless, stunning photographs from a photographer who is 100% professional and stealthy like a ninja on the day, then look no further than Alastair.
We found him through hours of searching online for a portfolio that we really loved. We were looking for someone who could capture real moments perfectly and a photography style that would be timeless, and Alastair's portfolio really fit perfectly.
We absolutely LOVE our photos – we kept going from one picture to the next and by the end we had lost track of how many 'favourites' we had; both posed and candid photos were beautifully done. And the best part was that during the ceremony and dinner/dancing, he was almost totally invisible and non-invasive which was very important for us.
My mom loved the photos so much that (without telling me) she looked him up online, and called him herself to thank him for what a fabulous job he did!
We spent a LOT of time looking at different photographers, so let me save you time and recommend that you book Alastair!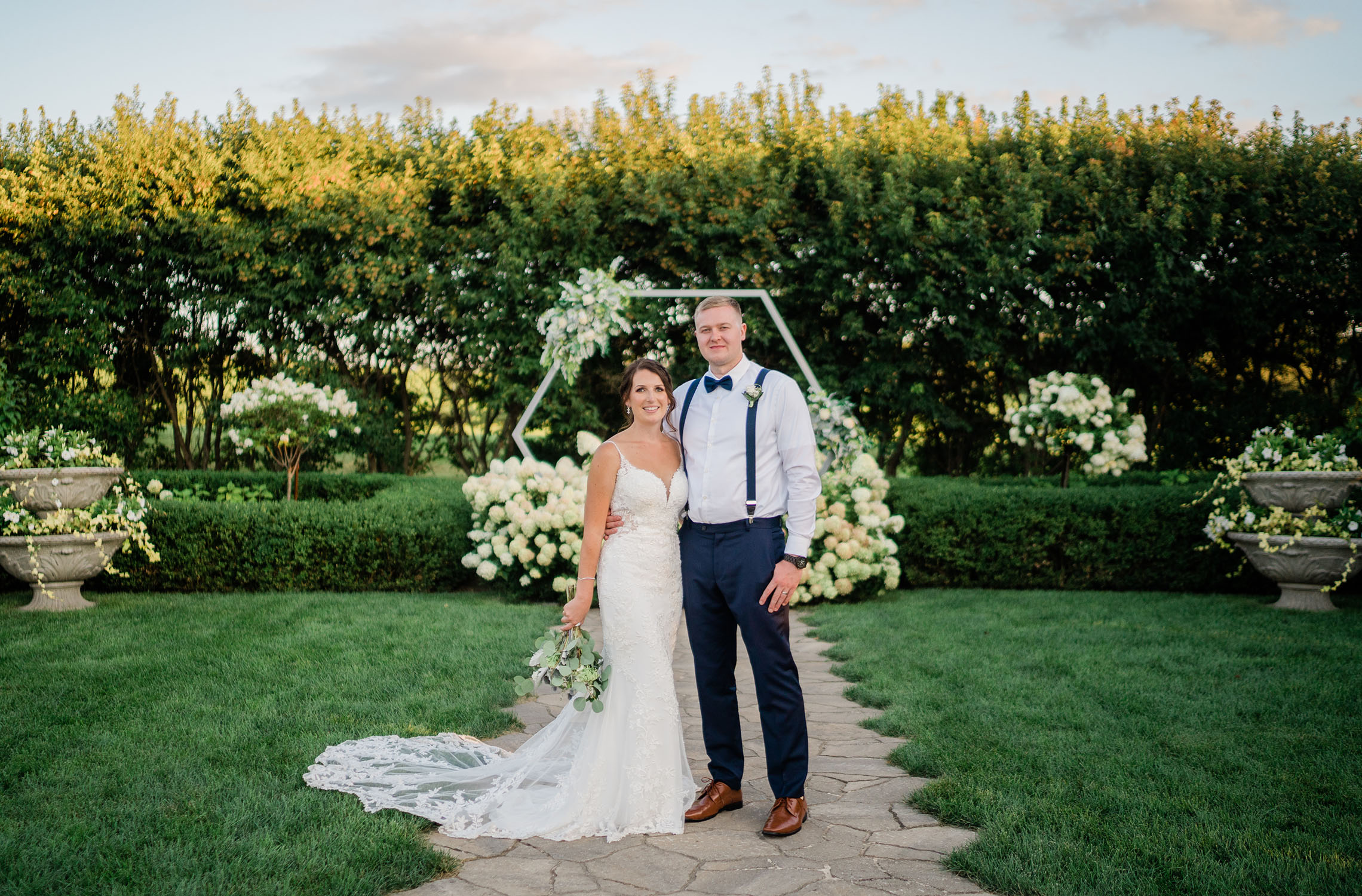 Alastair was an absolutely amazing photographer. He captured our engagement photos and wedding day beautifully. He was priced fairly, was quick to respond to us and his personality is so relaxed that it made us feel so much better about our day. His photos were amazing. We had a delay in some of our events due to speeches and although Alastair was not scheduled to be there, he stayed longer than needed without any expectations. He is kind, considerate, funny and all around a great human being who has a passion for his work! I would highly recommend Alastair to anyone. Thank you Alastair, you have certainly exceeded all of our expectations!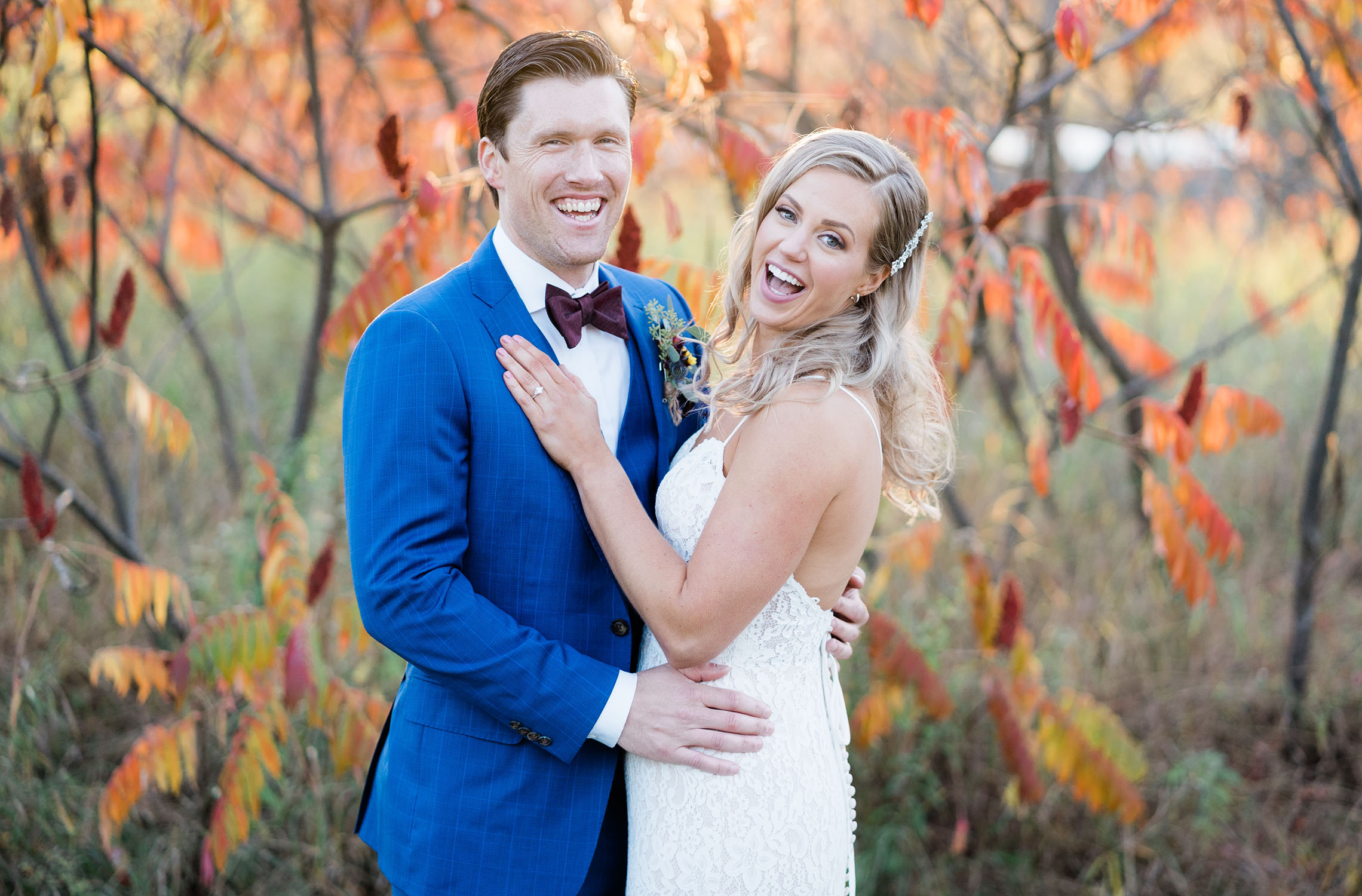 Alastair was our photographer for our engagement and wedding photos and we cannot express how amazing our experience was! He was so attentive to detail and scouted out incredible locations that really reflected us as a couple. He was so patient with our dog who was part of our big day and our photos were absolute perfection! We are so thankful he was part of this huge milestone for us and captured it perfectly. Thank you Alastair!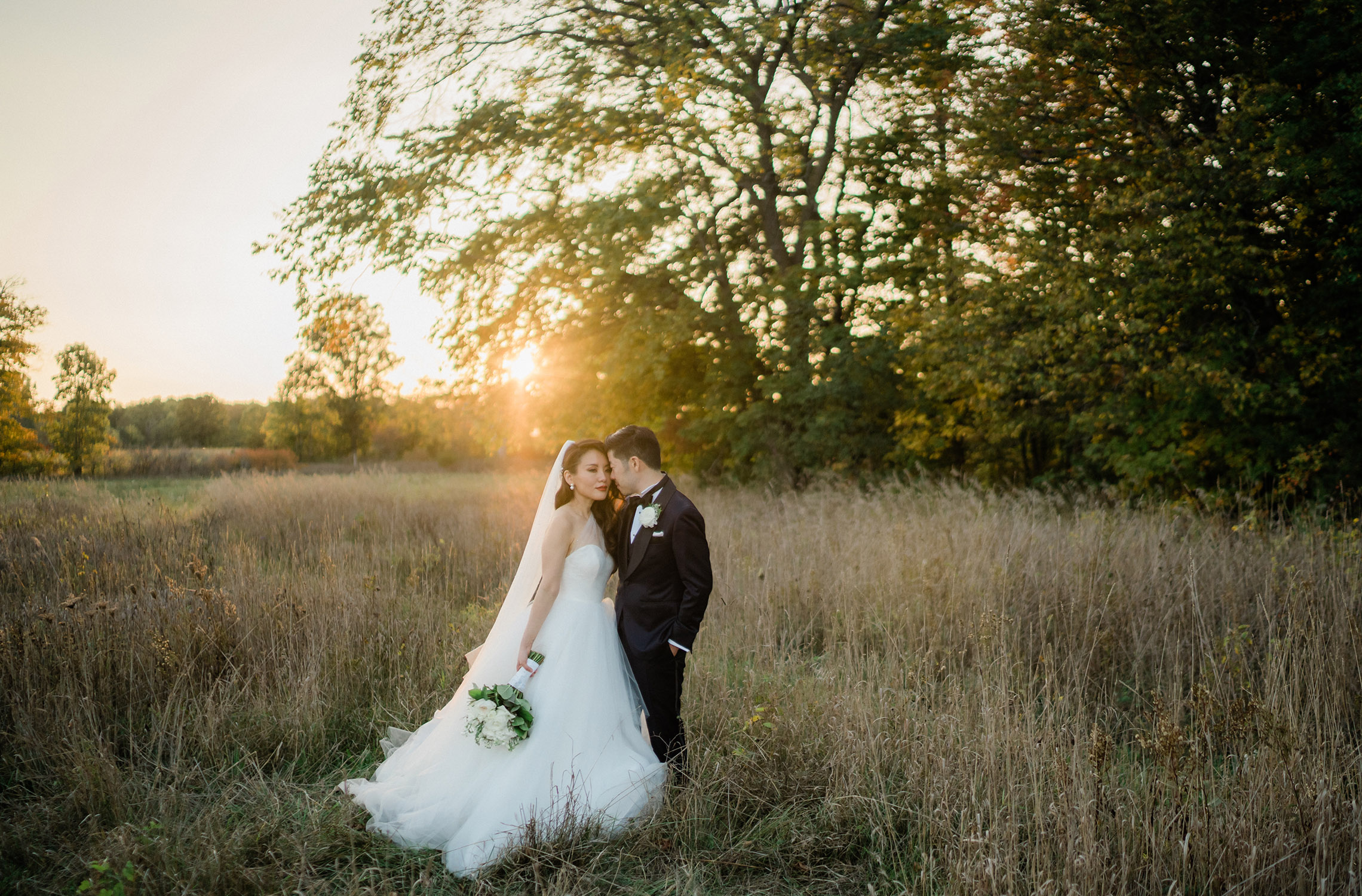 We've had the opportunity to enjoy, but also share our favourite photos with our friends and family. We've been getting rave reviews and happily giving credit to our artistic, easy going, kind and handsome photographer 🙂 Just wanted to share the feedback and absolutely love how you captured our day. Thank you for working with us and for all your time and efforts.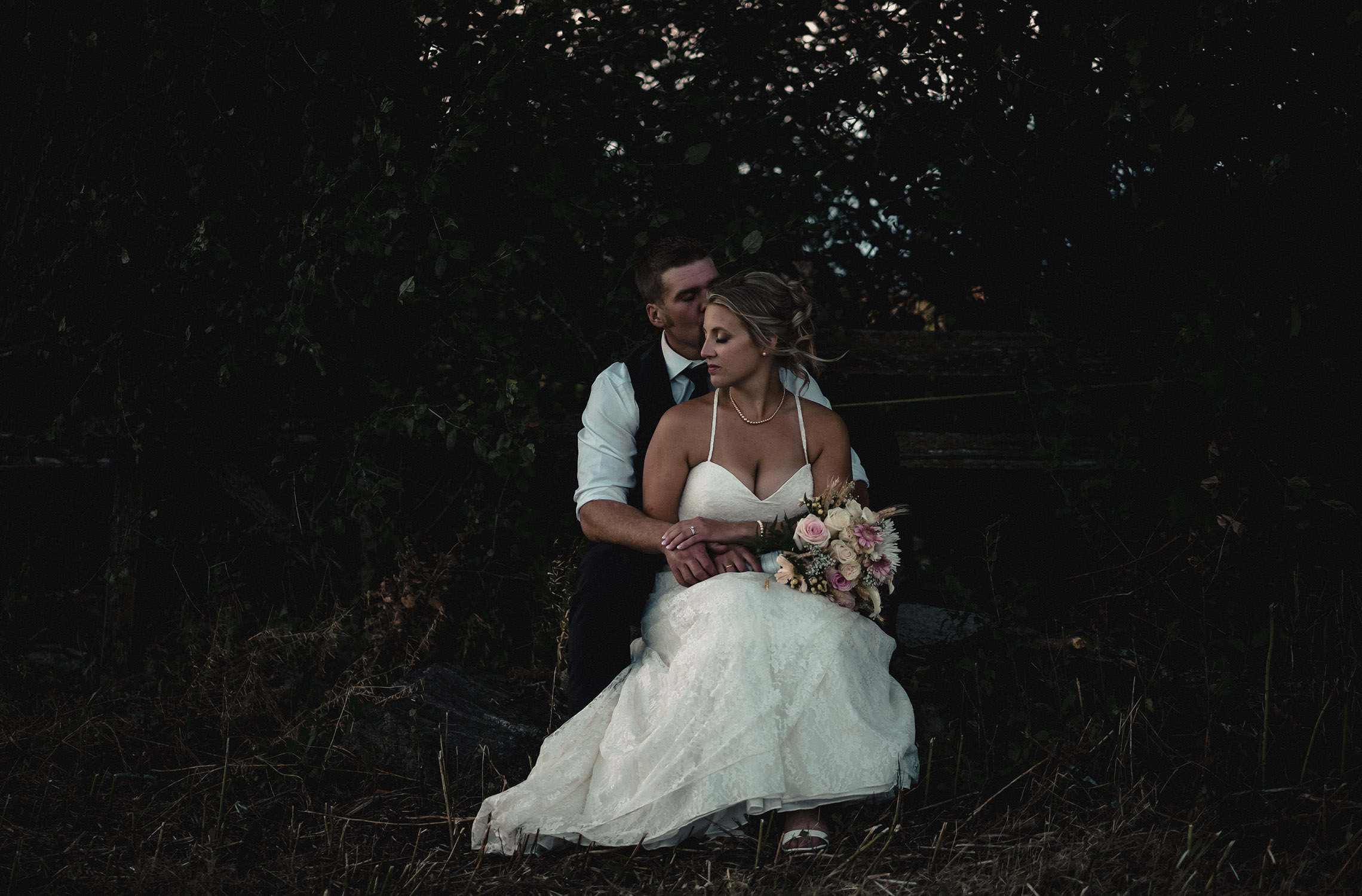 We fell in love with Alastair's photos the moment we looked at his profile and knew we had to have him photograph our special day. Alastair photographed both our engagement and wedding photos and they turned out better than I could have imagined. Both my husband and I were not used to being in front of a camera, Alastair made the experience that much better. He was patient, helpful, and kind with us when photographing us.
We had a tremendous experience with Alastair and would by far recommend him to anyone that asked! He was quick to reply and patient with all the million questions I asked him. He was reasonably priced and the photos were absolutely stunning! We asked for certain photos to be captured and he by far exceeded our expectations with them.10/10 would recommend choosing Alastair for your photography needs 🙂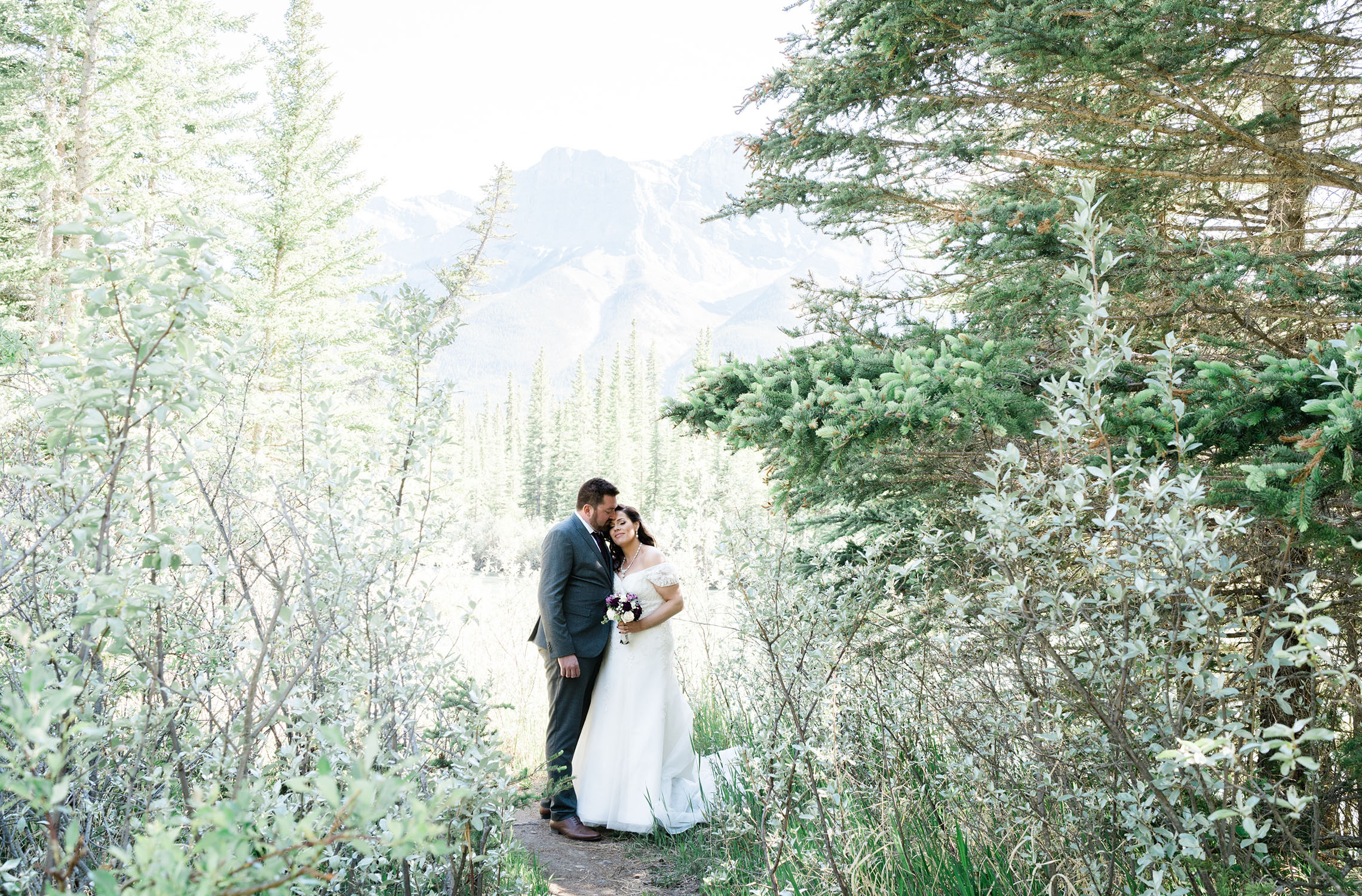 Besides the fact that he is a talented photographer he is also just a genuinely lovely person! Originally we were going to get married in Ontario which is when we first met Alastair but then decided to wed in Alberta. Alastair was up for it and so we flew him out to capture our special day. Having never been to Canmore he found the MOST beautiful location for our wedding party shots which was close to our venue as well. Alastair is so incredibly accommodating and helpful, he blended in with our wedding guests and felt like a part of the group! When we got the sneak peak shots we were so impressed, he not only captured the essence of us as a couple but he caught those special non posey moments as well. I could go on and on about what a joy it was working with him but I'll stop there! If you are looking for a photographer for your day or any occasion I would recommend Alastair wholeheartedly. Although unlikely (we live internationally) we hope to be able to work with him again someday. Thank you Alastair!!!!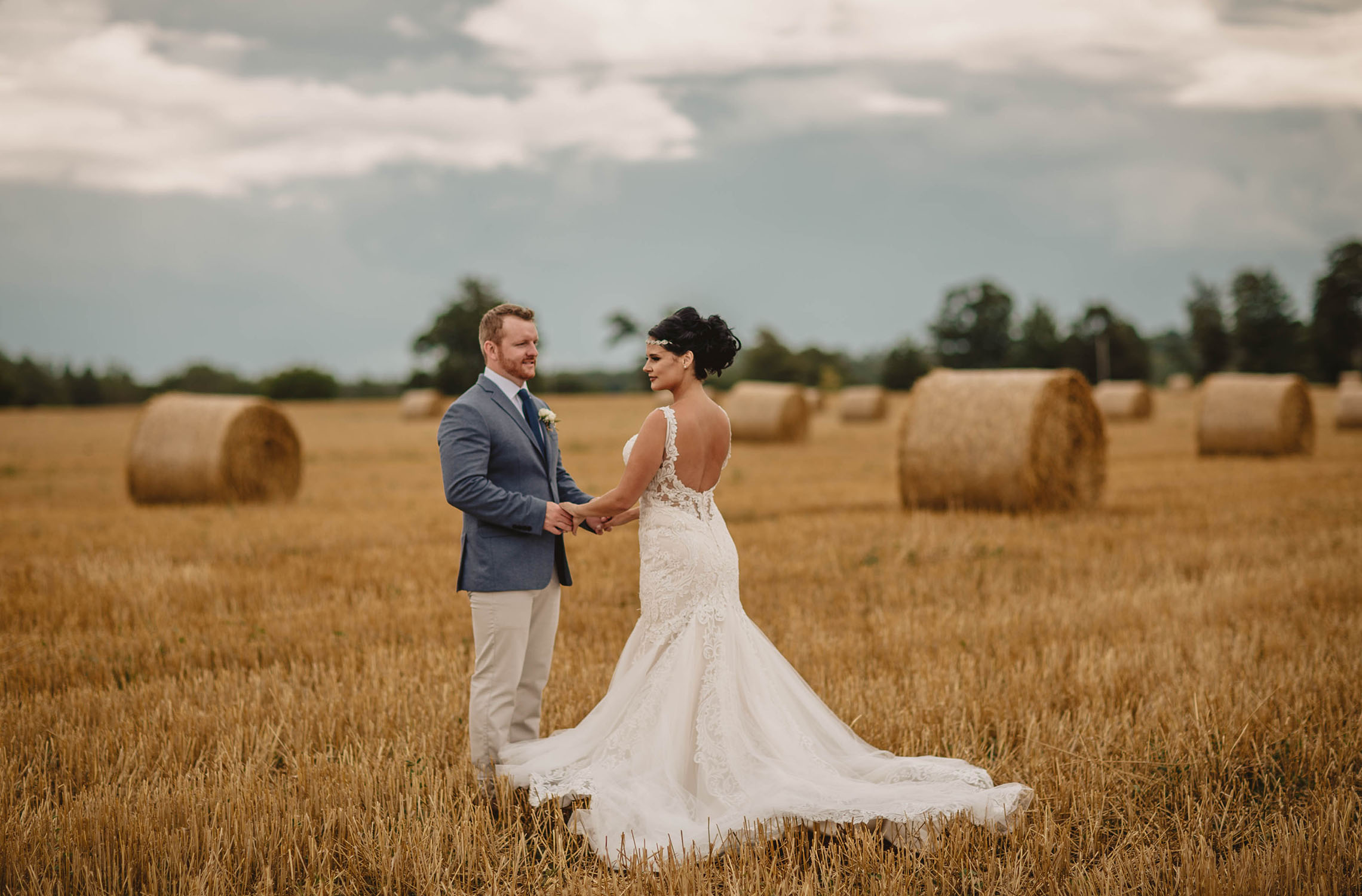 Alastair is amazing ! He did such a great job on our wedding photos. He's so approachable and fun to work with! We would recommend his to friends and family.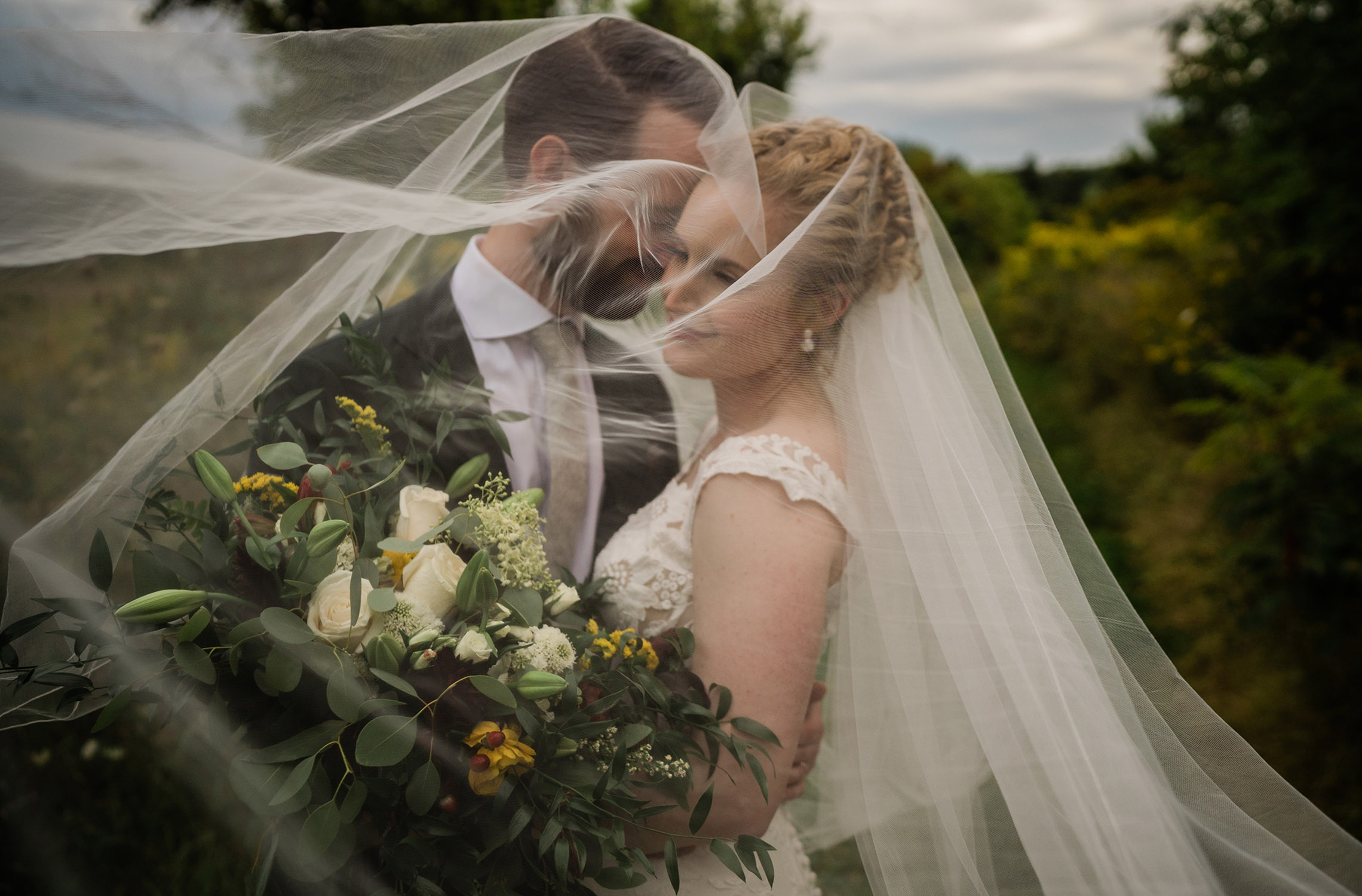 Wow Alastair I am in love with these pictures! You did an amazing job! Can't wait to have a proper look through and frame up our favourites! And thank YOU for your wonderful work. You were a pleasure to have on the day!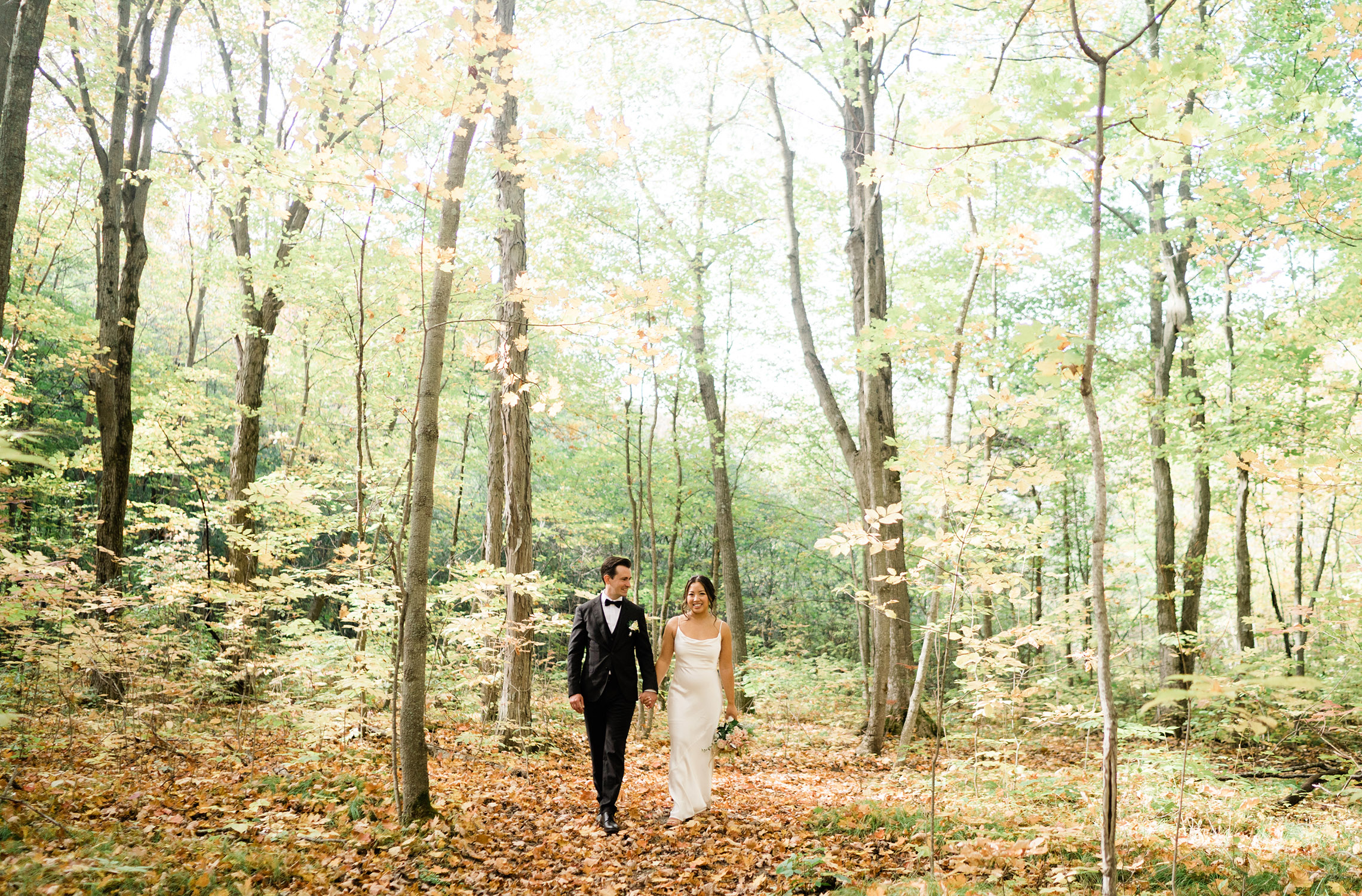 Thanks so much for sharing the photos! These are amazing and we will definitely look back at them for years to come. We loved working with you as well, and especially appreciated your patience and calming presence during both the engagement session and wedding day.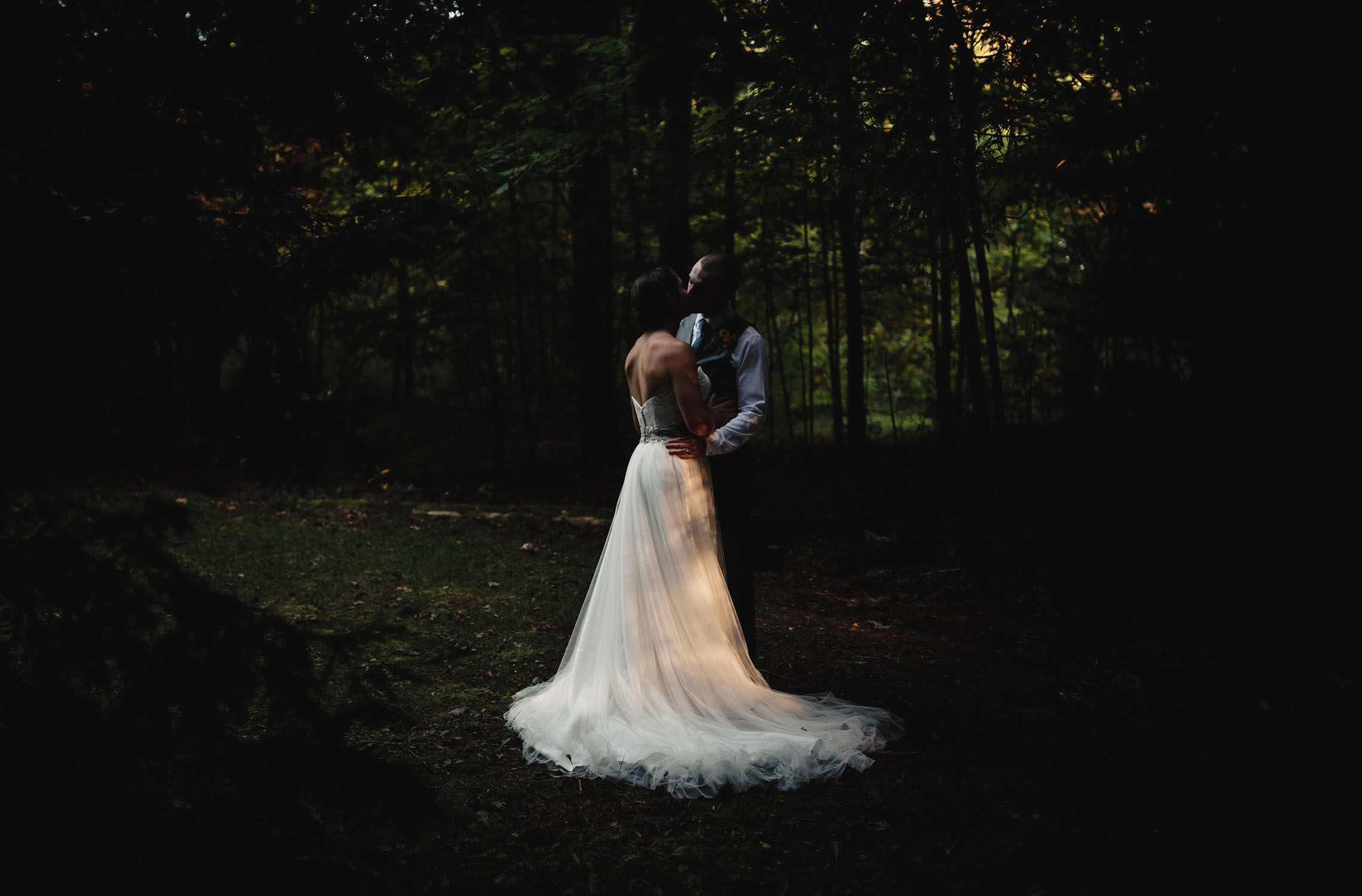 Ever since the first meeting we had with Alastair, he was extremely professional and showed his enthusiasm for his work.
Alastair supported us in wanting winter engagement photos, and battled through a very blustery, snowy day to create some wonderful photos for us!
The day of the wedding he was on time, excited, and full of great ideas for photos. We didn't notice him at all during the ceremony, and yet we ended up with beautiful photos from the whole day! He made sure every moment of our day was captured perfectly.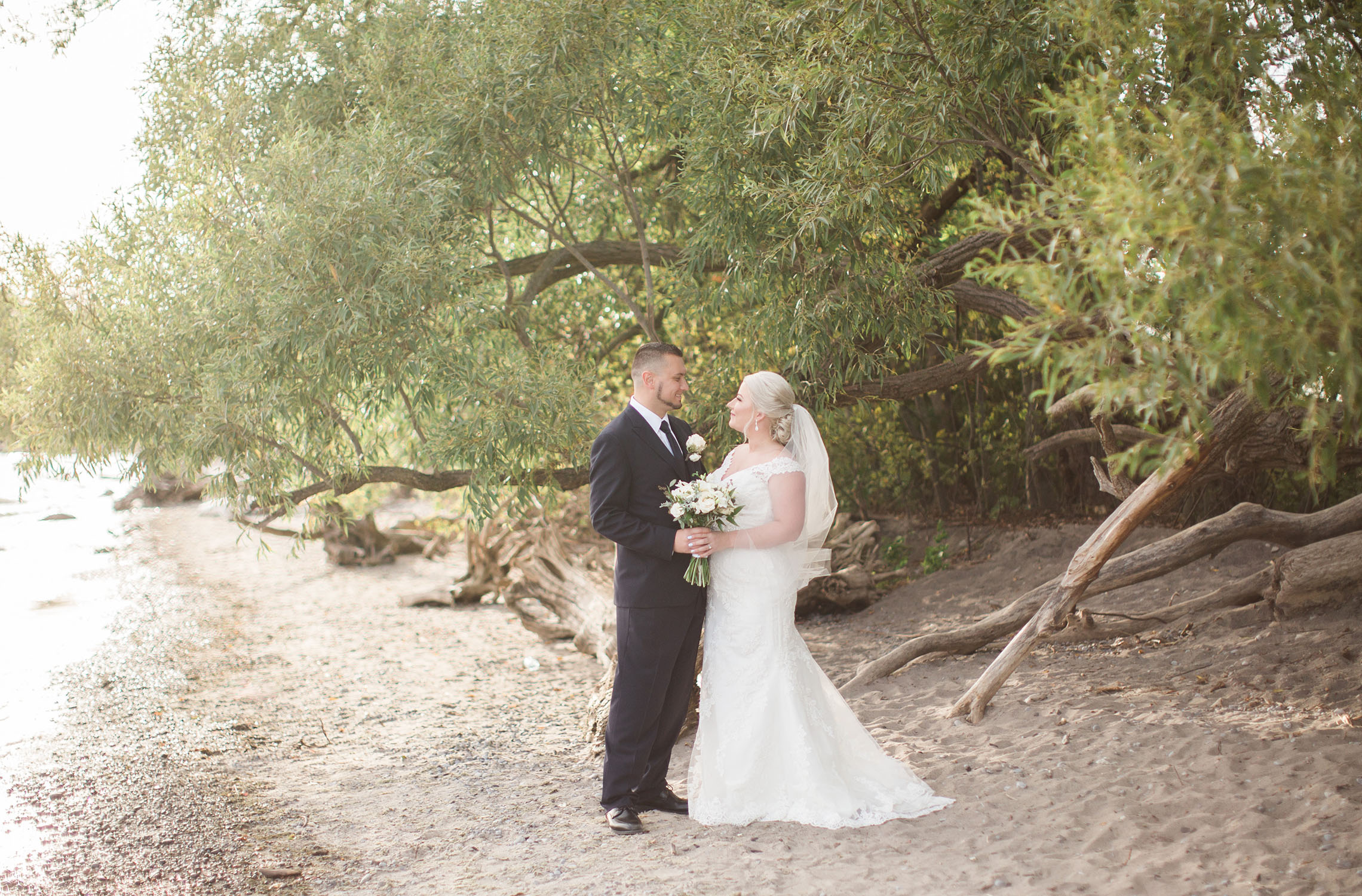 This was the best decision I've ever made besides saying yes to my future husband! Alastair is so great to work with, he is personable and really maked me feel comfortable in an awkward situation. Taking photos and posing in front of people isn't always the easiest thing and he made it so comfortable not only for me but for my fiancé as well! He was recommended from a girl friend who had gotten married last year and raved about it him, and I am so glad our decision in going with him! The locations we went to for our engagement photos were so perfect! It was fun, exciting and a day I will never forget! Thank you Alastair!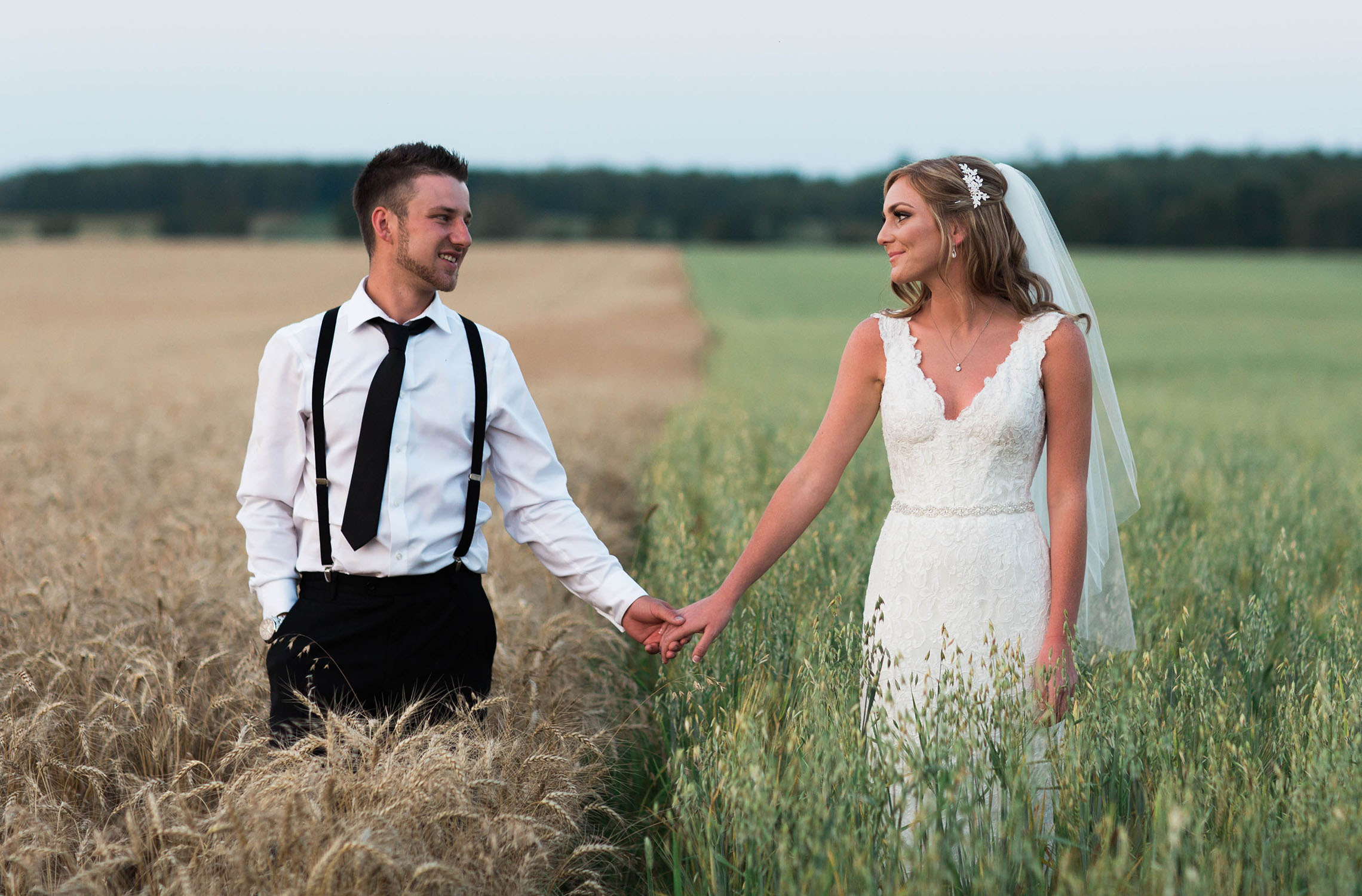 Alastair took amazing photos for our engagement shoot! He is extremely professional, accommodating and creative, truly a pleasure to work with! We have received many compliments on these photos and cannot wait for him to capture our big day! Alastair photographed my sisters wedding and my best friend is now also using him to photograph her wedding, I wouldn't hesitate to refer him to anyone.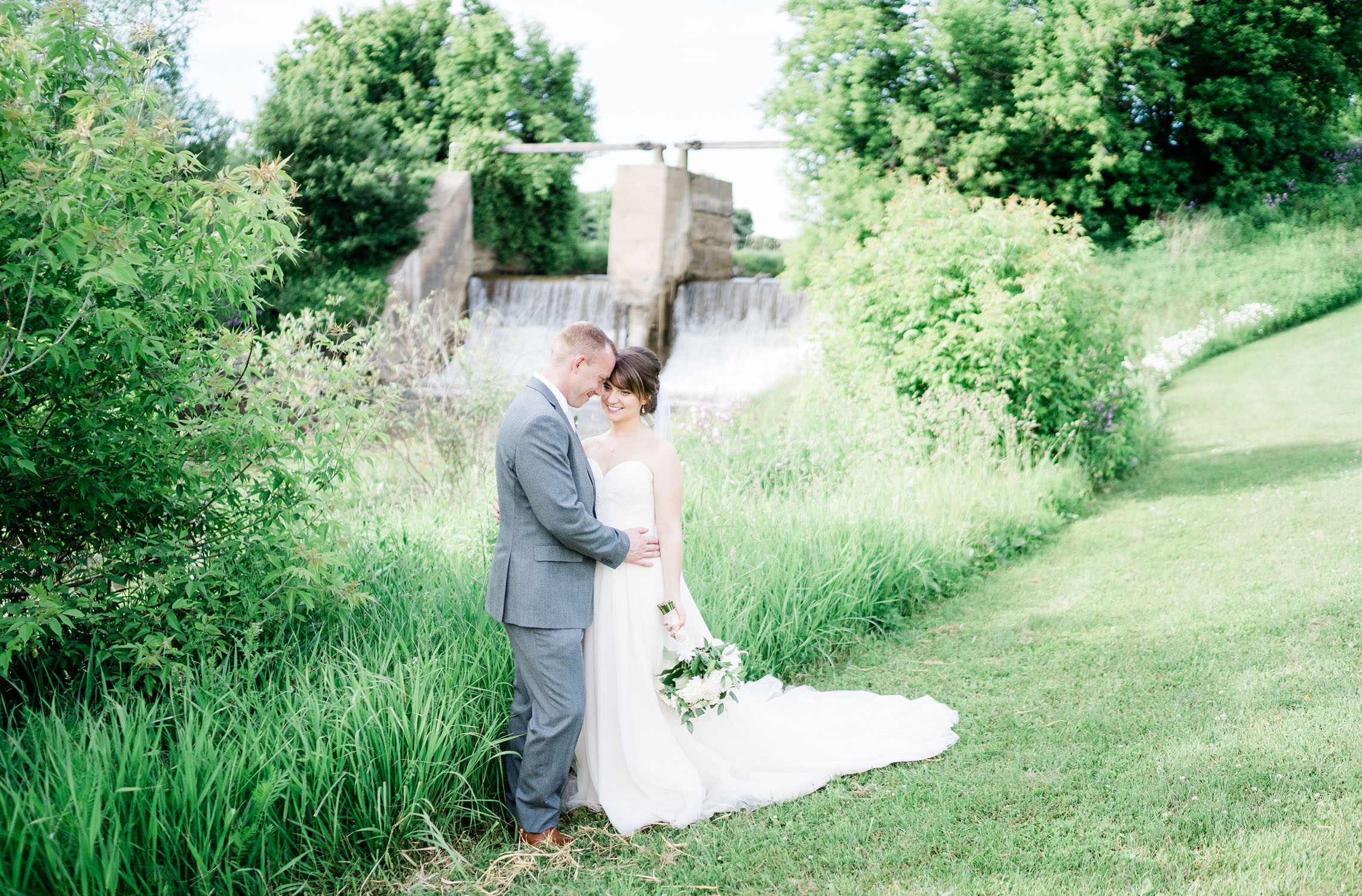 Alastair was absolutely wonderful to work with! He patiently answered all my questions, provided me with the guidance I was looking for, and worked with us to understand the vision for our wedding day. We did an engagement session before our wedding, which I would strongly recommend because it helped us get used to the camera and helped Alastair get to know our personalities. Choosing Macpherson Images was the perfect decision for us! We couldn't be happier with the experience, or with the photos that we'll cherish for year to come.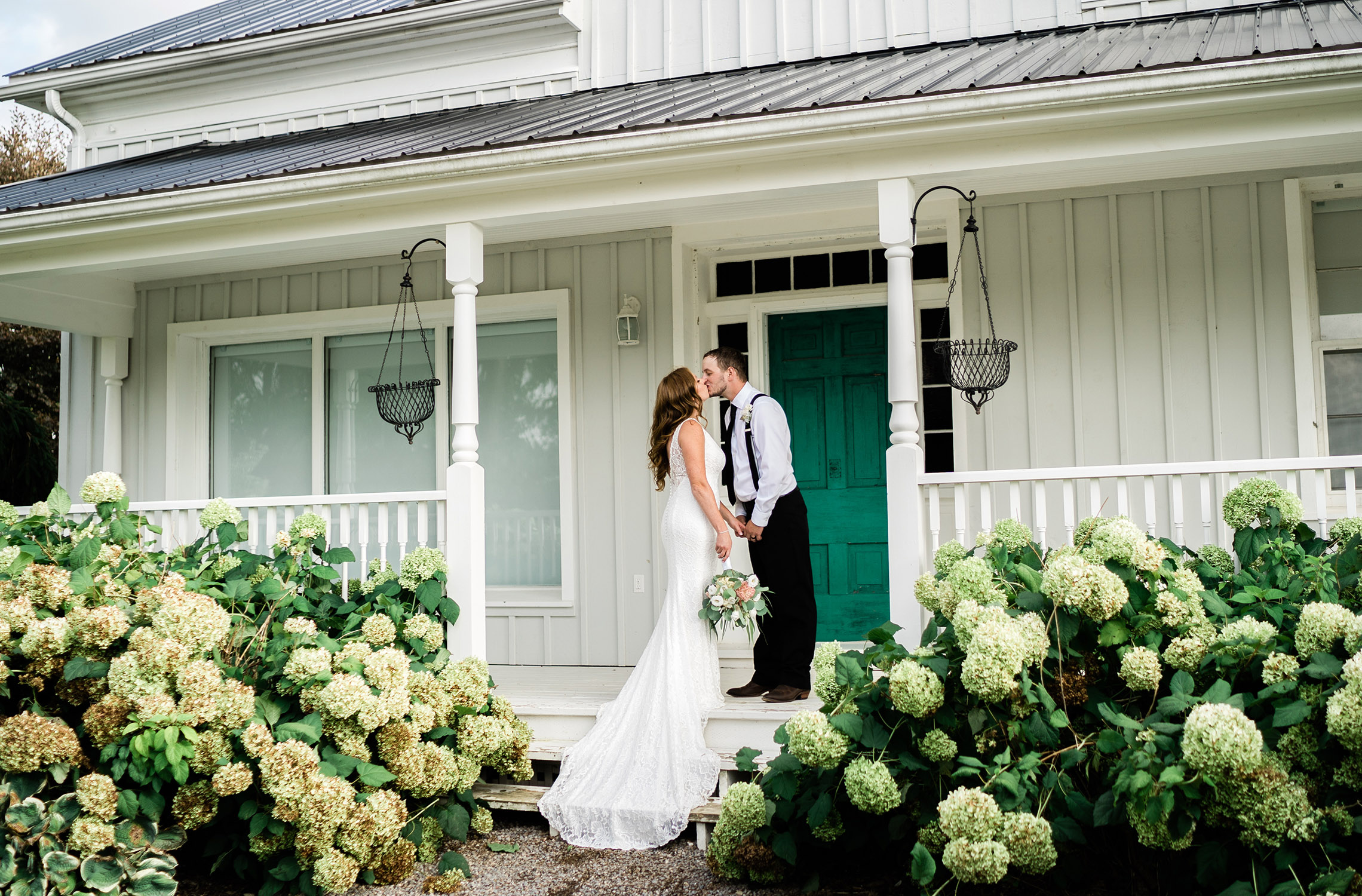 Choosing Alastair to be our photographer was without a doubt the best decision we could have made. Alastair is friendly, easy going and makes the experience feel very comfortable and natural. His experience and passion for what he does is evident.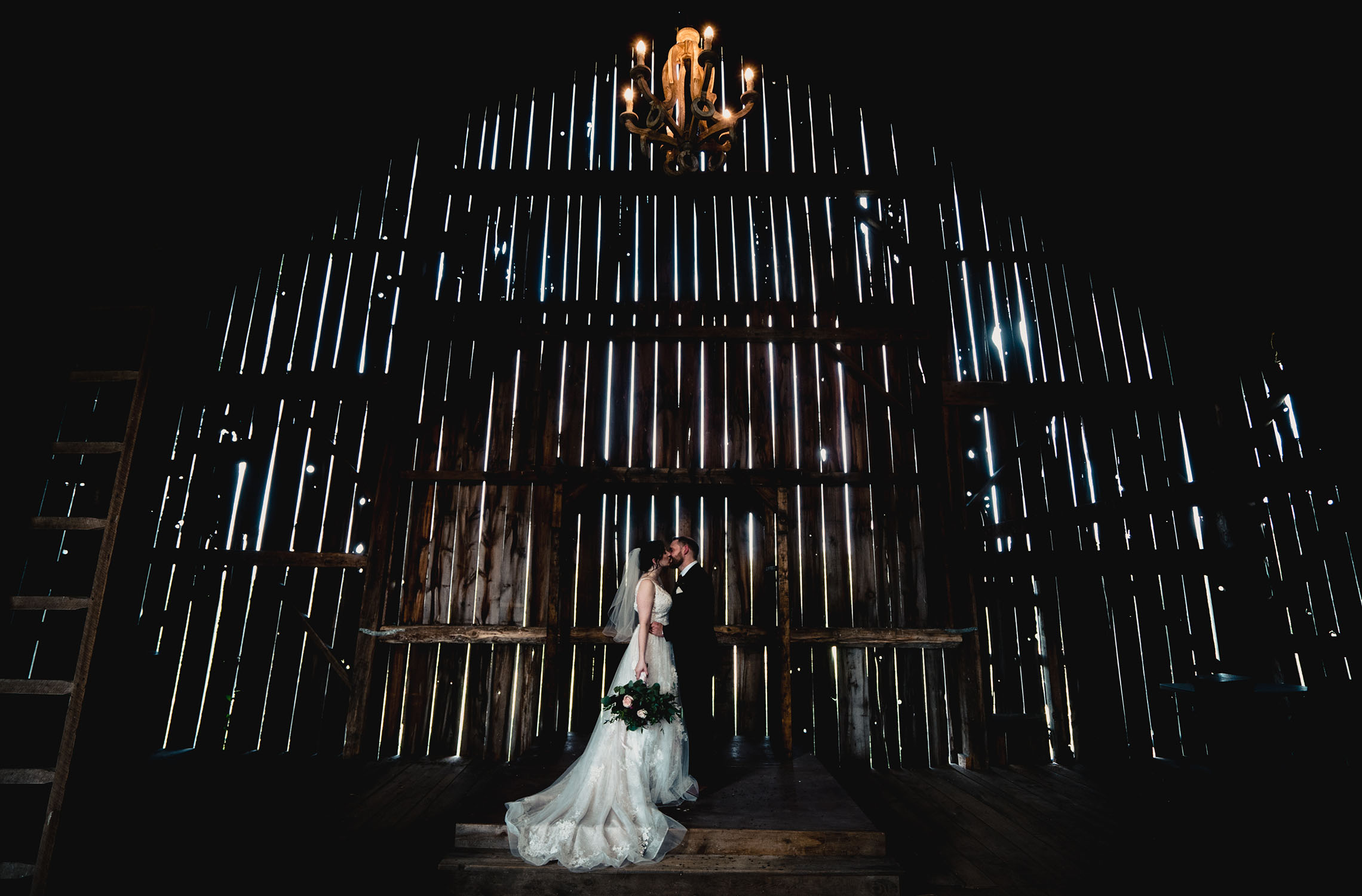 So happy with our photos!
For my wedding, photos were my big thing. I didn't stress about flowers or the food or much else, but I stressed about photos. I searched hard for a photographer whose work I loved and who I could trust. I was so happy to find Alistair. He was professional, talented, and fun. My husband and I are not used to having our photos taken but through our training camp (i.e our engagement photo shoot), he taught us what to do and made the situation a breeze. During our wedding, he was so eager to capture the right moments, not just every moment and I never felt like he was in our faces. The results speak for themselves as our photos are phenomenal! We are definitely going to treasure them for years and years to come.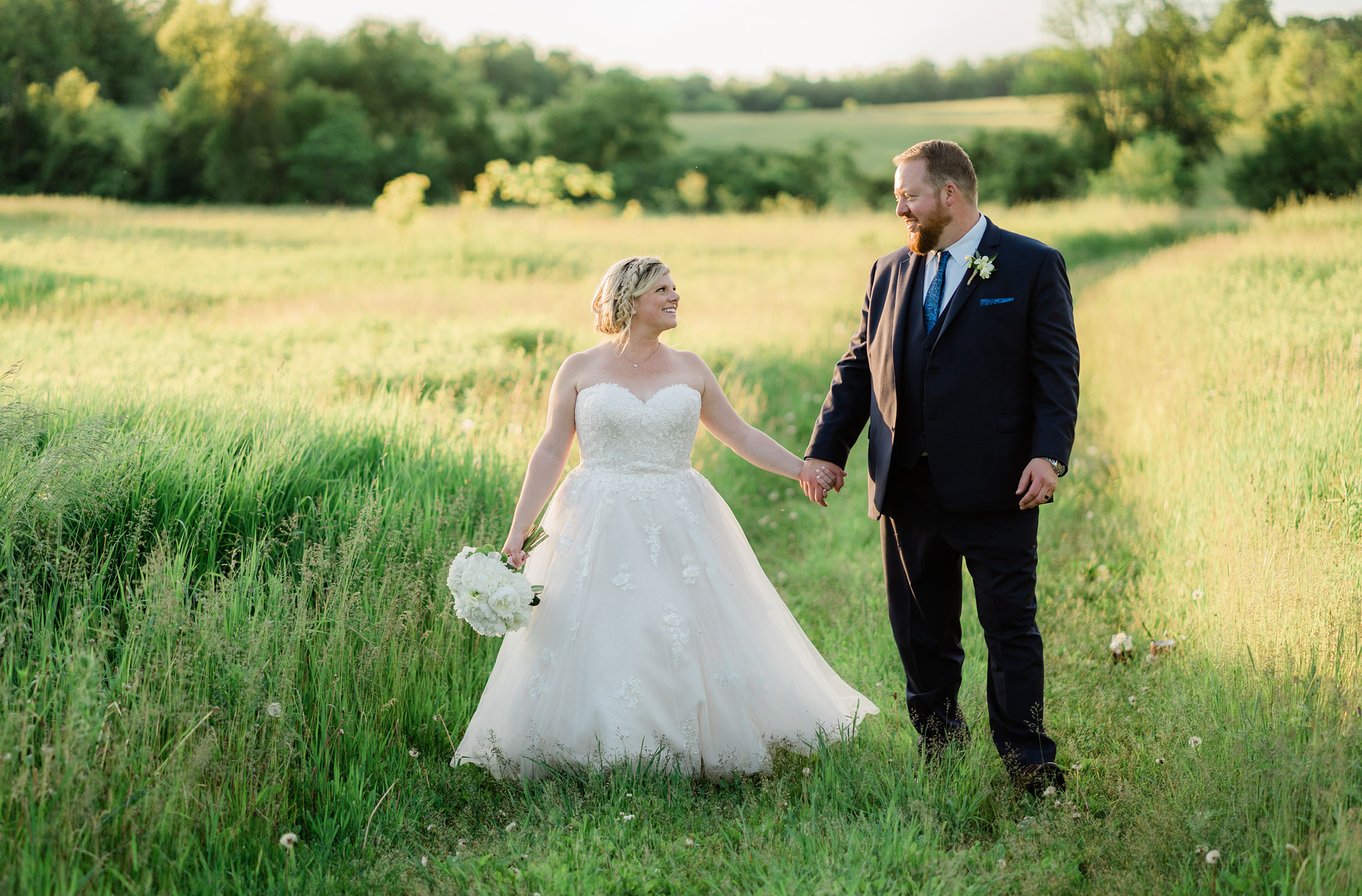 Extraordinary service
We had the wonderful experience of working with Alastair on our wedding June 21 ,2019. We couldn't be more happy with the results. He is absolutely amazing, he made us feel so comfortable and has an amazing eye to get the most beautiful shots. He definitely aims to please and was so easy to work with. He had our pictures back to us in no time and we love every single shot. We highly recommend Macpherson images to anyone looking for a photographer, and we hope to get to work with Alastair again in the future.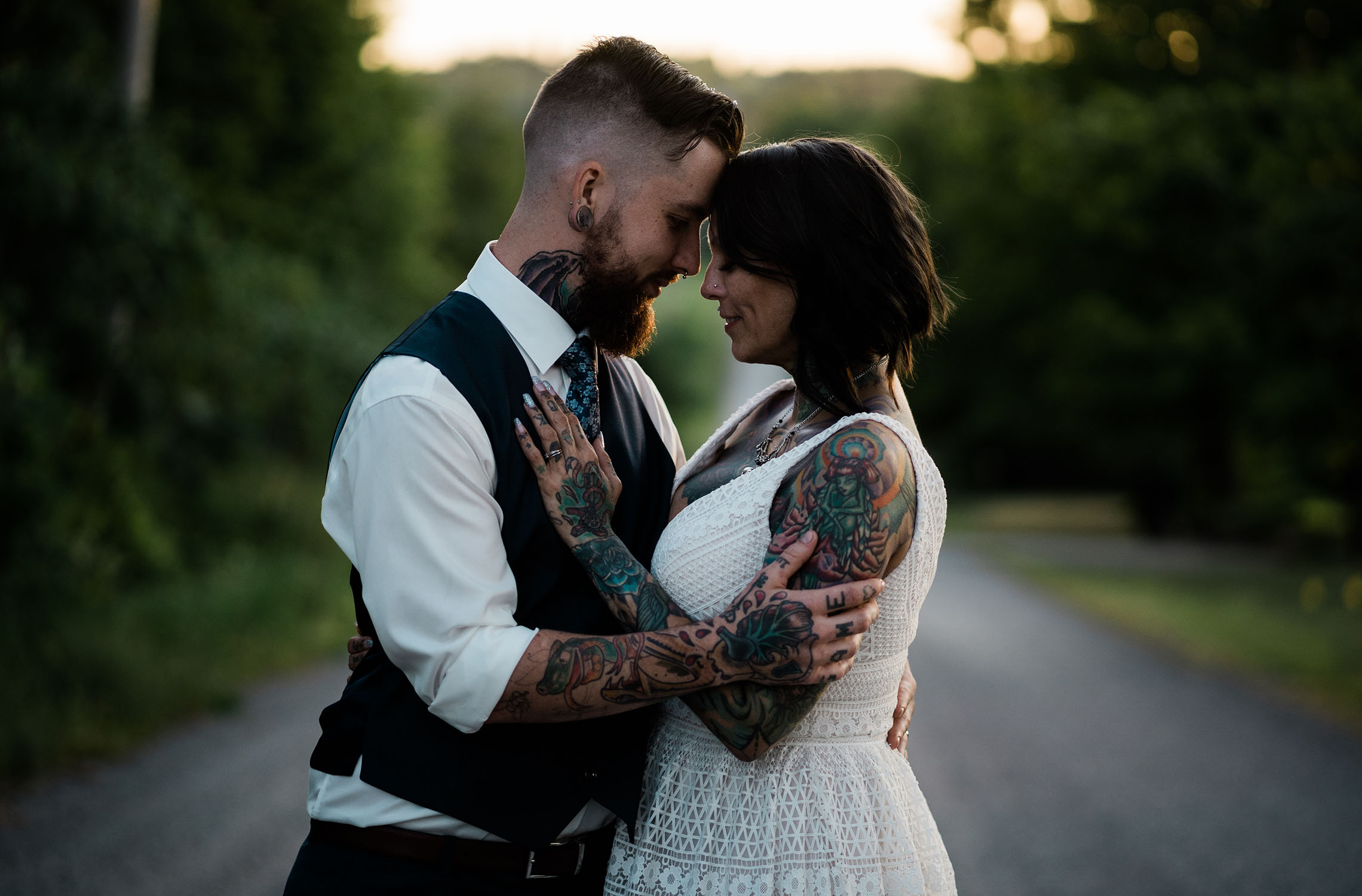 Alastair shot our wedding August 25 at the Century Barn and was amazing, fun, professional and his pictures were perfect
Would recommend to anyone.

Alastair exceeded our expectations for our wedding day. He is very personable, easy to talk to, down to earth, professional and very talented. He helped make our day go very smooth, I usually don't like getting my picture taken but he made it so organic it was almost effortless. He captured our wedding day perfectly and the pictures are everything and more that we wanted. My husband and I are so glad we picked Alastair to capture our wedding day, we will cherish these pictures forever. We will 100% see him in the future for more photo shoots!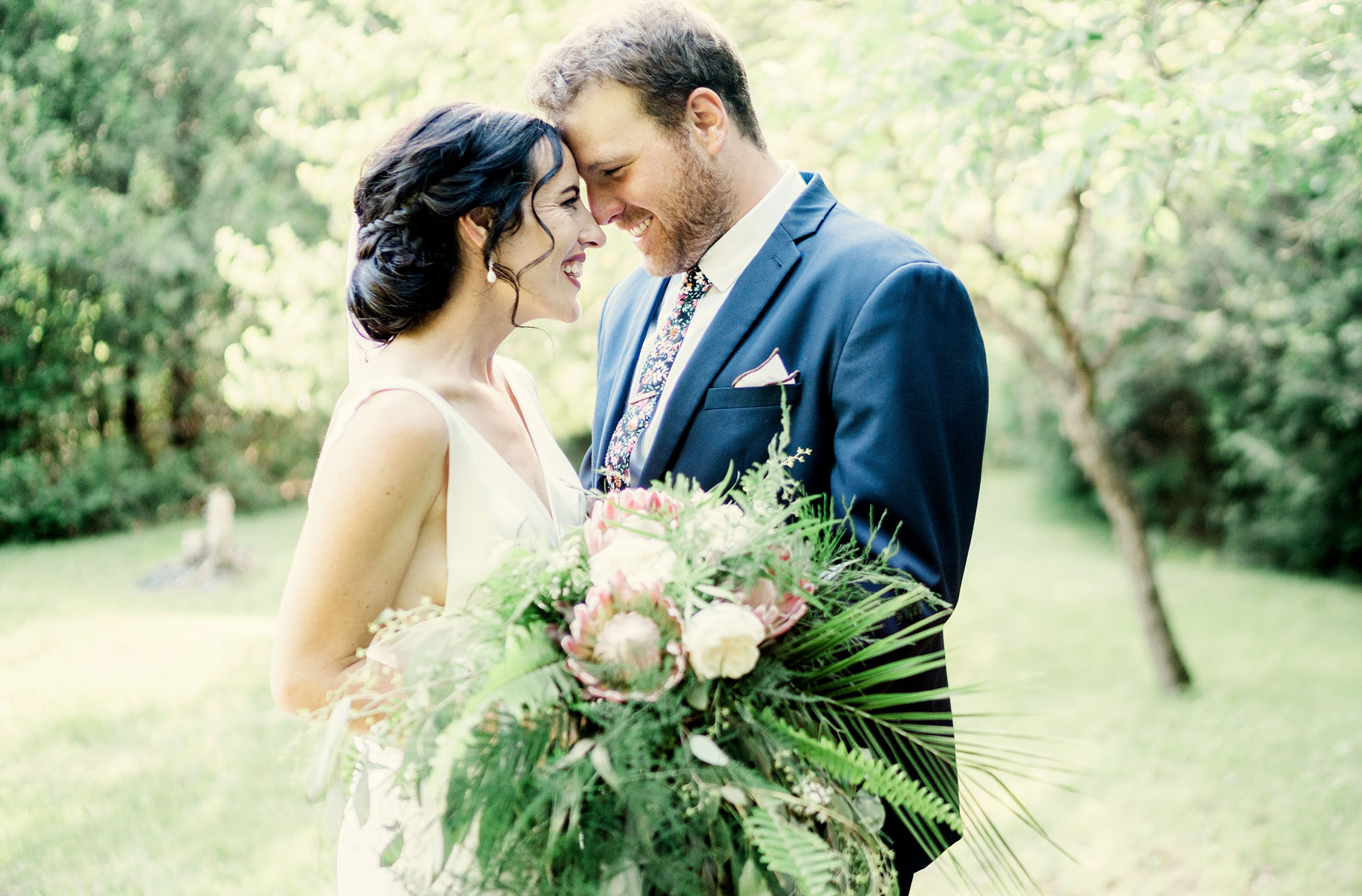 Ali was awesome to work with. We organised the wedding from Australia and due to time constraints only met on the day. He understood what we wanted from our conversation and delivered beautiful photos in a timely manner. Ali captured lots of candid shots of our day which is exactly what we wanted. Would highly recommend Ali to anyone wanting an easy going, flexible and talented photographer, as well as a really nice guy!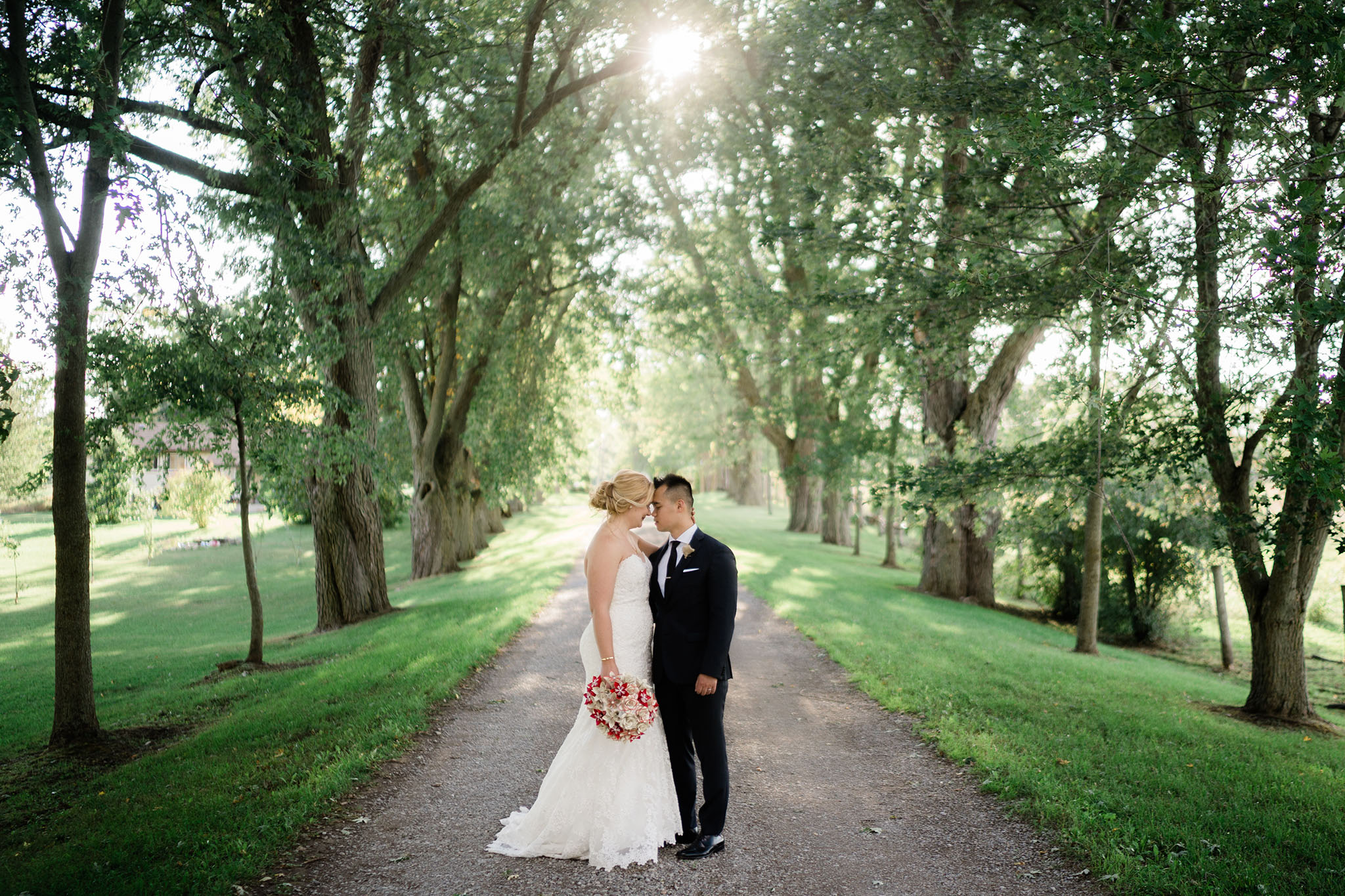 Alastair was amazing! He was there for us through all planning steps in the wedding. He sent us a recommended picture timeline for the day of, and answered every single question we had for him. He is very professional, and I would highly recommend him to anyone looking for a photographer!

Alastair was amazing! He did such a great job. We had only ever had our pictures taken once before, by him for our engagement session, and he was so good at giving direction and making us laugh. Our wedding had delays, and he was so patient and accomadating troughout it. It was so hot out too, but he was great. I just recently got some sample pictures back from him and I am in love with them. They made me feel like I was part of a fairy-tale. I will forever recommend him and hire him for any future events. He was very affordable too, I would even say he should charge more for the quality and effort that goes into his work. Very pleased with his work. Check out his Instagram, you won't be disappointed.
For more reviews please check out the links below!!
https://www.instagram.com/alastair_macpherson/